News
---
---
Featured Articles
Eosera has been featured in many publications below you will find a few featured articles.
Eosera, a Fort Worth biotech company founded by ex-Alcon vets Elyse Dickerson and Joe Griffin, has had a strong launch. The company, a leader on Fort Worth's life sciences scene, put its first product — Earwax MD, eardrops for impacted wax — on Amazon in spring 2017 and followed that up quickly. Its Earwax MD, Ear Pain MD and Ear Pain MD For Kids are in CVS stores nationally. In 2019, the company is to launch its Ear Itch MD at CVS, and its Wax Blaster MD, a kit that includes a large dispensing bottle in a smaller number of CVS stores.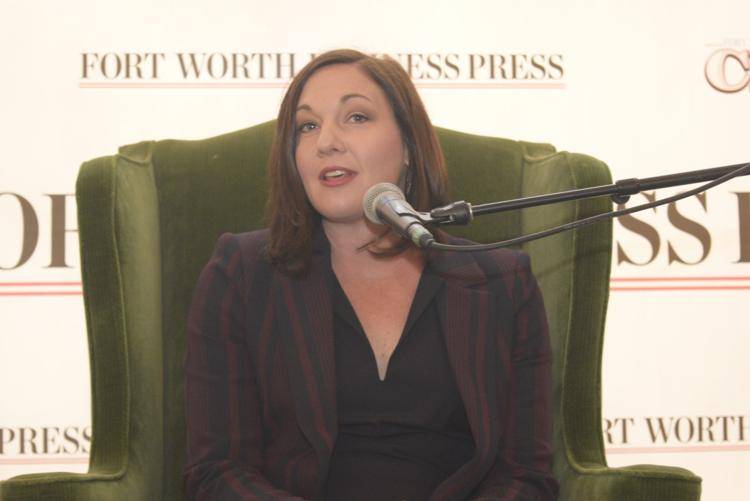 Eosera is a biotechnology company that develops health care products to improve the lives of both doctors and patients. Its first product line focuses on solving common ear conditions, such as earwax impaction with Earwax MD and Wax Blaster MD, painful ears with Ear Pain MD, and itching ears with Ear Itch MD.
The company was founded in March 2015 by Elyse Dickerson and Joe Griffin in Fort Worth.
It was an interesting question, and one the co-founders of the Fort Worth life sciences company Eosera had been pondering. "I don't know how people did this 30 years ago," said Elyse Dickerson, CEO of Eosera, which a year ago launched its Earwax MD solution that dissolves stubborn earwax. Earwax MD is now for sale nationally in CVS stores and on Amazon and its own website, and the company this year is pushing out related products.
Eosera's Earwax MD Eosera, a Fort Worth biotech company founded by former Alcon vets Elyse Dickerson and Joe Griffin, in 2017 debuted its ear cleaning solution Earwax MD. Sales achieved "exponential growth" as the product became available on Amazon and at CVS stores, Eosera says.
Elyse Dickerson is the CEO and founder of a fast growing pharmaceutical company Eosera. She also practices gratitude, leading with grace and paying it forward. Today we are going to learn a bit more about her gratitude practice and how we can implement a few elements in our own lives.
EOSERA Wins TechFW IMPACT Award
Eosera among four technology companies recognized for strong community, global impact
Eosera Inc, a leading biotechnology company specializing in innovative ear care products, announced today that it has been named a winner of the 2017 Tech Fort Worth IMPACT Awards, a competition in which four Fort Worth startups are selected as winners because they make an impact in the local community.
Consumers Can Now Buy Earwax MD Through Amazon
Eosera is launching their over-the-counter earwax removal product Earwax MD with Amazon Exclusives. The popular online retailer will be the first to carry this product besides the company's website.
New Product Uses Dual Approach To Dissolve Cerumen
A new earwax removal product will be on pharmacy shelves this summer. Earwax MD, from Fort Worth, TX-based Eosera, uses Earase technology, a dual-action approach to dissolve cerumen.
Pharmacy Choice Highlights Eosera's Introduction of Earwax MD
"In short, everyone needed a modern solution to combat earwax impaction. Eosera has developed it," says Joe Griffin, co-founder & CSO.
---