News
As Seen ON:
---
Featured Articles
Eosera has been featured in many publications below you will find a few featured articles.

EOSERA Wins TechFW IMPACT Award
Eosera among four technology companies recognized for strong community, global impact
Eosera Inc, a leading biotechnology company specializing in innovative ear care products, announced today that it has been named a winner of the 2017 Tech Fort Worth IMPACT Awards, a competition in which four Fort Worth startups are selected as winners because they make an impact in the local community.

Consumers Can Now Buy Earwax MD Through Amazon
Eosera is launching their over-the-counter earwax removal product Earwax MD with Amazon Exclusives. The popular online retailer will be the first to carry this product besides the company's website.

New Product Uses Dual Approach To Dissolve Cerumen
A new earwax removal product will be on pharmacy shelves this summer. Earwax MD, from Fort Worth, TX-based Eosera, uses Earase technology, a dual-action approach to dissolve cerumen.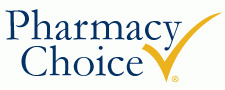 Pharmacy Choice Highlights Eosera's Introduction of Earwax MD
"In short, everyone needed a modern solution to combat earwax impaction. Eosera has developed it," says Joe Griffin, co-founder & CSO.
---
Earwax MD Ear Cleaning Kit With Rinsing Bulb